Image

Image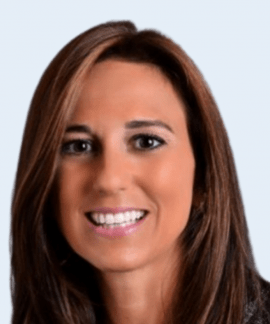 Leadership
Anne Jablonski
Head of Commercial
With over 25 years of experience in the real estate industry, Anne Jablonski serves as Executive Managing Director, Head of Commercial Real Estate (CRE) at SitusAMC. In her role, Ms. Jablonski is responsible for the strategic direction and operational oversight of SitusAMC's CRE segment, harnessing the collective power of the organization to help clients realize opportunities across the life cycle of their real estate activity.
Previously, Ms. Jablonski served as Senior Relationship Manager, where she was focused on global strategic business strategies with clients, which include building, implementing and scaling solutions that help achieve client-driven objectives to transform operations.
Ms. Jablonski rejoined SitusAMC in April 2019, after having been with SitusAMC for more than 17 years (1997–2014) and was instrumental in establishing and growing many of the firm's key practice areas including running the New York City office, expanding the Consulting Staffing business, and launching a number of major global bank support platforms. During this time, she oversaw the launch of offices in Tokyo, Atlanta, Dallas and Los Angeles in addition to running the New York group. In 2014, Ms. Jablonski joined Cushman & Wakefield (C&W) where she served as Executive Managing Director, Valuation & Advisory. During her time at C&W, she worked hand-in-hand on global connectivity within the Valuation group and launched the firm's Diligence Advisory practice.
Ms. Jablonski previously worked in the acquisition/disposition group of Houston-based Gencom American Hospitality, a privately owned company specializing in the acquisition, ownership and management of hotel properties throughout the United States. She began her career as a commercial appraiser with Ernst & Young in Dallas, Texas where she was involved in feasibility analysis, valuation and consulting engagements for a variety of commercial property types including office, retail, multifamily, hotels and senior-living projects.
Education
University of Dallas
Bachelor of Arts in Mathematics
Master's Degree in Business Administration (MBA)