Commercial Real Estate Solutions
Comprehensive solutions powering the lifecycle of commercial real estate finance
The leading organizations in commercial real estate partner with SitusAMC to power opportunity in their businesses through innovative, trusted solutions that support the entire commercial real estate lifecycle. From originations to secondary market activity to loan servicing and asset management, we leverage cutting-edge technology and expert-led services to power more efficient, effective and agile businesses. Let us power your opportunity.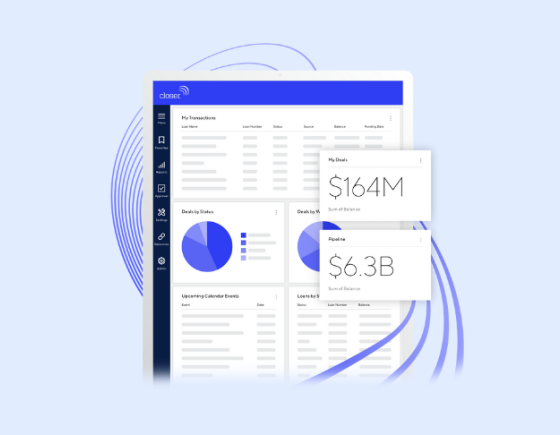 CLOSER
Innovative Loan Lifecycle Management System
Discover CLOSER, our comprehensive loan lifecycle management system, streamlining the origination and management of commercial real estate secured debt.
Connect with a Professional
Sign up to have one of our professionals reach out to schedule a demo.
Latest News
New York, NY – (February 16, 2022) – SitusAMC, the leading provider of innovative, trusted solutions supporting the entire lifecycle of real estate finance, added an incredible 107 special servicing assignments for more than $65B in UPB in 2021, comprised of 59 new issuance CMBS and CLO assignments representing more than $43B, and an additional 48 legacy transactions representing $22B that were transferred during the year. The 59 new issuance assignments led all other firms for the year..
Read More