Image

Image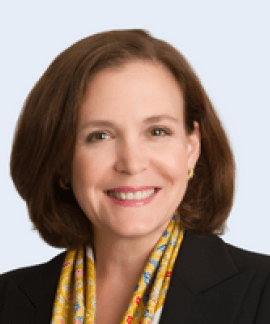 Leadership
June Campbell
Chief Financial Officer
About June
Corpus Christi, TX
Ms. Campbell has held multiple senior management positions in Operations, Finance, and Capital Markets during her more than 20-year career at GE Capital, the financial services unit of General Electric Company.
At GE Capital she consistently assumed roles with increasing responsibility and scope, leading culturally diverse teams in the US, Canada, Europe, and Asia.
Over the course of her career, she has been goal-focused and implementation-oriented, repeatedly optimizing business resources, systems and processes, integrating acquisitions, and building new business capabilities to maximize profitability and growth while maintaining financial controls, robust reporting and regulatory compliance necessary to ensure business integrity and long-term success.
Ms. Campbell served as Managing Director, GE Capital Working Capital Solutions between 2014 and 2018, where she worked closely with GE Senior Management and the Industrial businesses to syndicate $5MM to $500MM trade receivables across business sectors and geographic regions globally.
While there she significantly expanded international syndications capabilities and more than doubled the international investor base and syndications volume. She also developed an innovative syndication pool structure and new digital distribution platform.
As Chief Operating Officer, GE Canada from early 2011 through 2014, she led the business' operations. Here she significantly improved Operations' efficiency and effectiveness while reducing costs.
The new operational structure and process innovations she introduced were showcased as Best Practices at GE Corporate HQ. She also won GE's "Operations Excellence Award for Growth" for customer service.
Prior to her role as COO, she served as Chief Financial Officer for GE Capital's Canadian real estate business from 2008 to 2011, where she was responsible for the financial function, investments, and divestitures for its portfolio of commercial real estate assets. While there she successfully integrated a multibillion-dollar real estate portfolio acquisition, and significantly improved Financial reporting accuracy and timeliness.
Ms. Campbell held positions in GE Capital Equipment Services from 2003 to 2007, a revenue leasing and servicing business globally, where she conceptualized and built its Internal Audit function, and redefined and expanded both its global Controller and FP&A functions, improving effectiveness, accuracy, and content.
From 1997 to 2003 Ms. Campbell worked in GE Capital Markets, where syndicated multibillion dollar value packages for the GE Industrial businesses.
After 20+ years with GE, Ms. Campbell decided to seek a position as a public company CFO, and took the position at Ocwen Financial Corporation, a mortgage originations and servicing company.
While at Ocwen, Ms. Campbell was responsible for financial management and reporting, including regulatory and SEC filings. She transitioned Finance to achieve Best-In-Class financial and management reporting and analytics while significantly reducing costs. She also conceptualized and implemented a successful Shareholder Relations Program, bringing in 4 industry analysts and significant new institutional investors.
Ms. Campbell has been a guest speaker at GE Crotonville Leadership Training Facility on Leadership Key Success Factors, a frequent speaker at the Canadian Finance Council, and GE financial training class graduations. She was active in the GE Women's Network, both as a speaker and Canadian Co-Chair.
Education
Simmons College
Bachelors
Chicago Booth School of Business
MBA