Image
Image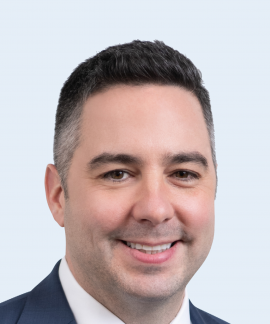 Leadership
Tom Britt
Head of Residential
Tom Britt is Executive Managing Director, Head of Residential Real Estate (RRE) for SitusAMC. Mr. Britt joined SitusAMC in 2019 through the merger of Situs and his previous employer AMC, where he was the Head of Sales & Marketing. In his current role, Mr. Britt is responsible for the strategic direction and operational oversight of all RRE business lines as well as assisting in the integration of our RRE and Commercial Real Estate (CRE) platforms.
Mr. Britt has over 20 years of experience in the capital markets, mainly in business development activities related to mortgage and asset backed securitizations, whole loan due diligence, asset management, loan document custody, collateralized debt/loan obligations, and corporate debt offerings.
Prior to joining SitusAMC, Mr. Britt was responsible for sales and marketing of corporate trust, hedge fund administration, and investment management solutions for Wilmington Trust Company, led document custody sales for Treasury Bank, a division of Countrywide Bank, and spent the first six years of his career at JPMorgan Chase in various roles including MBS/ABS Trust sales and relationship management.
Education
Wagner College
Bachelor's degree in Business Administration
MBA, Management