Residential Real Estate Finance Solutions
Origination Solutions
SitusAMC is experienced in helping lenders originate high-quality, compliant loans through expert-led services and innovative technologies.
We power more profitable, compliant loan originations enabling lenders to adapt amid shifting market dynamics. Our comprehensive fulfillment support services, including fully licensed underwriting allows lenders to focus on their end customer, drive profitability, and bring new products to the market quickly. Our automated mortgage technology ComplianceEase is the most widely used and trusted platform in the industry, helping you identify and correct errors throughout the origination process.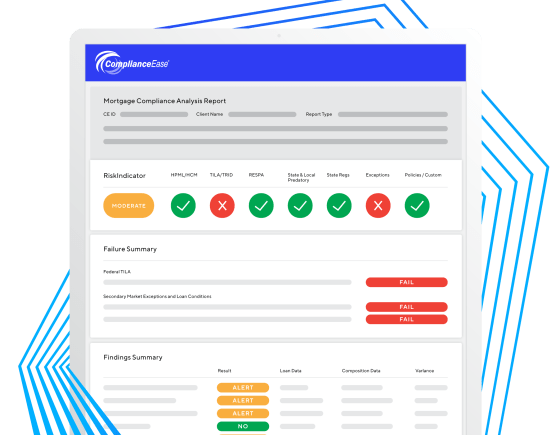 ComplianceEase | Automated Compliance Review
The leading web-based, automated compliance management system.
Facilitates comprehensive loan-level reviews including federal and state audits, exemptions and preemptions, as well as TRID testing, among others.
Connect with a Professional
Sign up to have one of our professionals reach out to schedule a demo.