ValTrends Q4 2021 Real Estate Report: Strong Investor Appetite Driving Record Returns
Image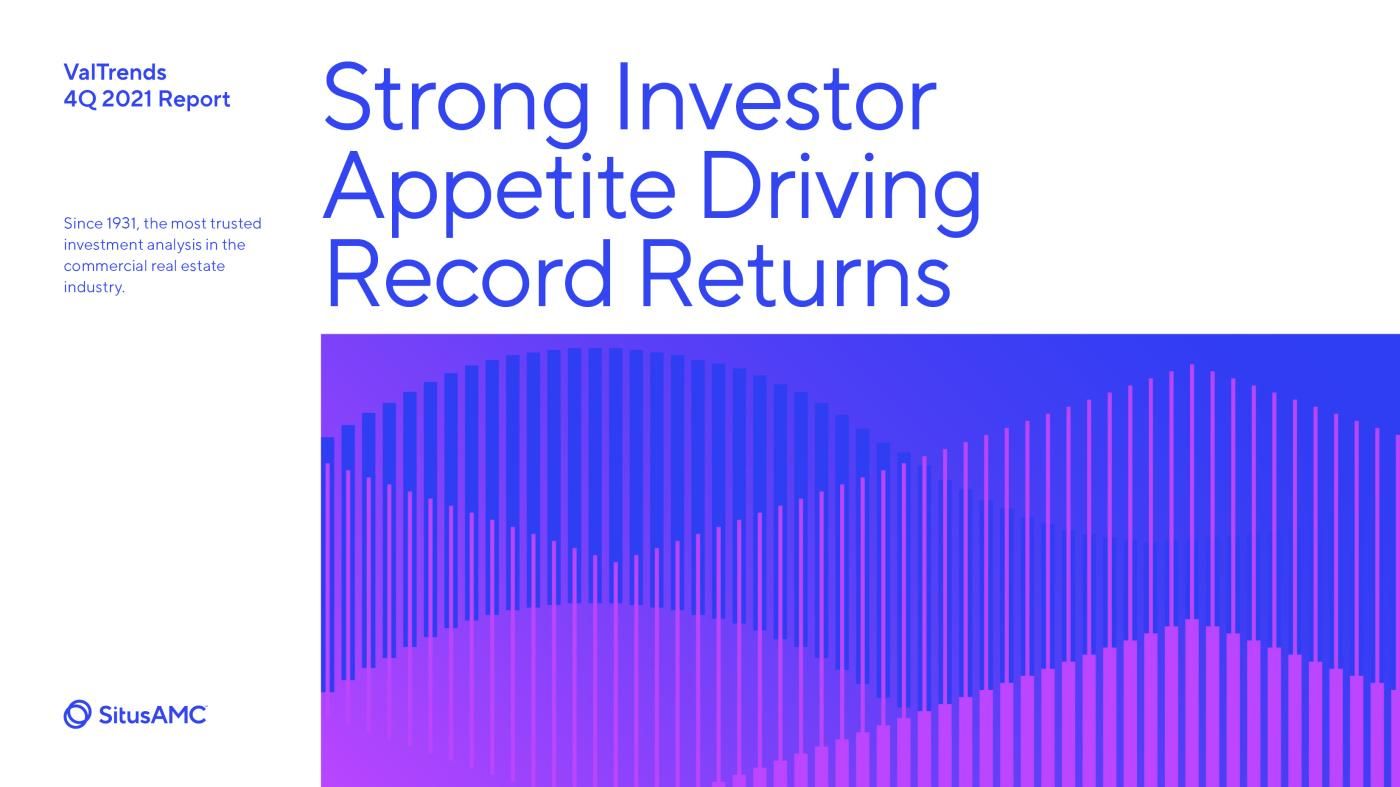 Download your Free Report
Robust returns are driving investor appetite for commercial real estate, with annual returns hitting a more than 15-year high and transaction volume jumping 88% to more than $800 billion in 2021, a record. The preference among institutional investors for commercial real estate is approaching a seven-year high, with the industrial and apartment sectors topping the list.
Transactions in the industrial and apartment sectors shattered records, with industrial volume soaring 56% year over year to $166 billion, and multifamily rising almost 130% to $335 billion. Meanwhile, the industrial sector returned more than 43% on an annualized basis and the apartment sector posted annual returns of nearly 20%, the highest in more than a decade. 
The 4Q 2021 ValTrends commercial real estate report, offering proprietary insights on valuation trends and space market fundamentals, as well as exclusive survey data on investor appetites for CRE, is available now. Access your free Report by filling out the form.