A Field Guide
to the

Federal Government

for

Housing

and

Housing Finance
The SitusAMC Field Guide to the Federal Government is designed to help real estate market participants understand and navigate the federal landscape.
Our white paper "Birds of a Feather: Surviving and Thriving in the Wilds of the Federal Ecosystem" explores how key influencers in Washington, D.C. impact and shape the real estate industry, and the implications for market participants.
We help you:
identify the species and recognize the pecking order;
think about the ecosystem in the context of larger macro trends;
learn how fellow flocks can create an echo chamber around an issue;
position your messaging to get a policy influencer's attention;
understand the role of timing and effects of election cycles on political priorities;
and consider what you need to do operationally before heading to Capitol Hill to advance your agenda.
Learn to navigate the Federal ecosystem. Download the free field guide.
Federal Influencers
you need to

Understand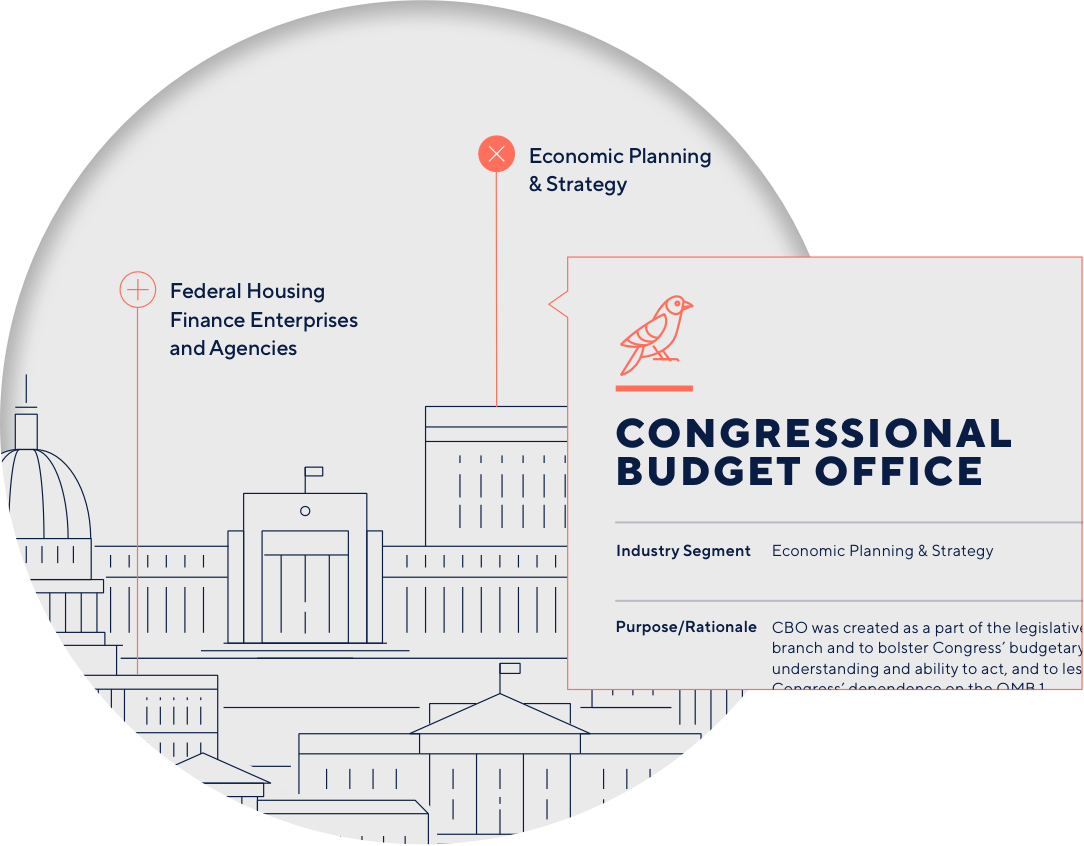 The SitusAMC Field Guide to the Federal Government also features an interactive map, which serves as a companion to our white paper. We invite users to explore the various participants in the federal ecosystem – including agencies, policy makers, executive branch administrators and oversight organizations. Learn about their leadership, purpose, focus, concerns and allies – and how they influence the housing and housing finance agenda.
Related Insights
SitusAMC provides clients with strategic insights and actionable intelligence on the regulatory and business landscape of residential housing finance.
Our Thought Leadership
On the Hill Podcast
Join Tim Rood, SitusAMC Head of Industry and Government Relations, as he interviews high-profile guests about the latest policy issues coming out of Washington, D.C. and the implications for housing and housing finance.
Most Recent Episode