Image

Image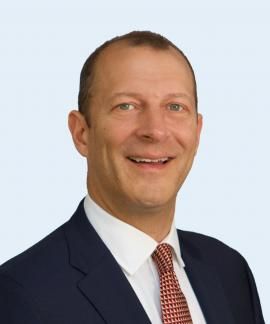 Leadership
Garry Herdler
Chief Financial Officer
Garry P. Herdler is Chief Financial Officer of SitusAMC Holdings Corporation and its subsidiaries. He is responsible for advancement of SitusAMC's processes, systems, funding, and financial strategies globally. Mr. Herdler has significant finance, operations, and capital markets expertise with over 27 years as a Chief Financial Officer, an investment banker, a CPA/CA, tax advisor and a private equity management consultant in numerous industries.
Mr. Herdler has been the Chief Financial Officer of several companies, including one global real estate company, two NYSE-listed companies, and six U.S. private equity-owned companies. He has led companies through growth and high change situations driving operational performance improvement, business integration, IT conversions, M&A, turnarounds and restructuring matters. He has a broad background as CFO across numerous sectors, including global real estate, homebuilding, multi-channel retail, consumer and health services, manufacturing, and media.  
Most recently, Mr. Herdler – through his wholly-owned management company – acted as the Administrative Agent's advisor (for a $25B+ private equity lending fund) for a non-performing loan to a consumer services firm, and as a consultant to private equity lenders on a business services company restructuring plan. In 2019, Mr. Herdler was the Senior Vice President and Chief Financial Officer of StoneMor Partners L.P. (NYSE: STON), where he was hired to lead a $447.5 million debt/equity recapitalization and cost savings initiatives, then as an operational consultant to implement the identified cost reductions and other restructuring matters. Previously, he was a Senior Director with Alvarez & Marsal Private Equity Performance Improvement Group, LLC in New York, NY.  Mr. Herdler was the Chief Financial Officer of QuadReal Property Group in 2017/2018, a newly formed global real estate investment, development and management company in Vancouver, Canada. At QuadReal, he led the financial integration of four predecessors, set a global capital strategy, closed the first C$1.2B multi-currency credit facility of any predecessor, and helped grow the firm's portfolio from C$19B to C$27B in 17 countries with 1000+ staff. 
In addition, Mr. Herdler spent nearly 10 years in investment banking, leveraged finance and equity capital markets at Deutsche Bank Securities, Bankers Trust and CIBC World Markets, where he completed transactions in several industries, including real estate, financial services, and business services.  He also previously spent over six years at KPMG in accounting and tax advisory. Mr. Herdler is a dual U.S. and Canadian citizen.
Professional Recognition
Board member, Chair of the Investment Committee, and a member of Audit Committee; June 2018 to Present
Education & Certifications
Chartered Professional Accountants of Canada




Two Year In-Depth Taxation Course; 1996

The Chartered Professional Accountants of British Columbia (CPABC)




Chartered Professional Accountant, Chartered Accountant designation (U.S. CPA equivalent); 1994

University of British Columbia, Canada
Bachelor of Commerce (Honors) in Finance & Accounting; 1991