Image

Image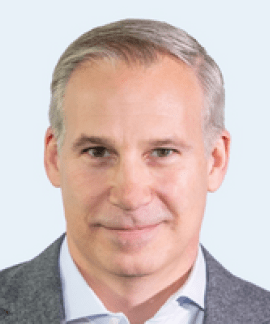 Leadership
Chris Consoli
Chief Technology Officer
Chris Consoli serves as the Chief Information Officer/Chief Technology Officer (CIO/CTO) for SitusAMC. Mr. Consoli is a senior Information Technology executive with over 25 years of leadership experience developing and executing technology strategies for Investment Banks and Financial Services firms. Prior to SitusAMC, Mr. Consoli served as the Global Head of Operations and Support for Bloomberg's Enterprise Products & Solutions (EPS) business, which was focused on market data feeds via data distribution platforms. Mr. Consoli created and built the operations team, which was acutely focused on product stability and relationship management. He faced off to customers globally and was responsible for ensuring that the managed services provided by EPS were supported properly, met customers' needs, and attained service level expectations.
Prior to Bloomberg, Mr. Consoli was a founding partner of The Winter Group, an investment bank specializing in the purchase, sale, and securitization of residential mortgages. Mr. Consoli served as the CIO/CTO at The Winter Group, responsible for the development of all technology-based businesses, applications, infrastructure, and policies. Products included a whole-loan portfolio and risk management system, a risk-based best execution model for loan purchases and securitizations, a web-based rate lock system, a loan recapture platform, and a loss mitigation/distressed asset management suite. In addition, Mr. Consoli was instrumental in the creation, strategy, and operations of the Loan Due Diligence subsidiary and served on its Board.
Prior to The Winter Group, Mr. Consoli was primarily focused on building whole loan trading and portfolio management platforms for Credit Suisse and Donaldson, Lufkin & Jenrette.
Education
St. John's University
Bachelor of Science in Computer Science